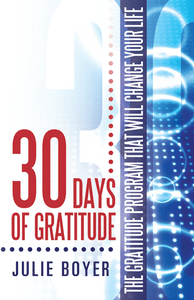 Things are tough right now. And practicing gratitude might not be easy these uncertain times. The things is, we need gratitude more than EVER. And trust me when I say that GRATITUDE is what's helped me through the most difficult times in my life. I imagine a world where everyone wakes up with gratitude, being grateful for another day on earth. 
In this book, you'll learn some my tried and true strategies to create daily gratitude habits. Filled with 30 diverse topics, this book encourages you to take action based on what you have learned on each day. With your new habits, you'll be able to design your life with gratitude, creating new goals and a vision, which will help in finding your life's purpose.
Finally, this book will show you how gratitude helps you attract more abundance into your life, and other amazing ways to implement gratitude into your life.  Whether you have been practicing daily gratitude for years, or are beginning your journey of gratitude, this book will introduce you to new concepts that will enhance your life!
Visit the SHOP for more: https://wakeupwithgratitude.com/collections/all